Jun 19, 2019
We all love to hate the Atari ST's integated Yamaha YM2149F sound chip. It's 3 bloopy voices gave a decidedly 8-bit feel that suffered in comparison to the 16-bit competition
If only there were a way to upgrade the ST's sound …
Well there is. Give this a listen:
Sounds great, no? By comparison the built-in ST sound chip sounds utterly terrible
But what magic is this!? Well it's a little-known fact that some Atari ST games - like Space Quest III above - pump out MIDI messages through the ST's built-in MIDI ports. Just hook up a MIDI synth for an audio treat
Space Quest III (and many other Sierra games) support both Casio CZ (good) and Roland MT-32 (great) synths. Use the built-in MUSIC.PRG utility to set your Music Device: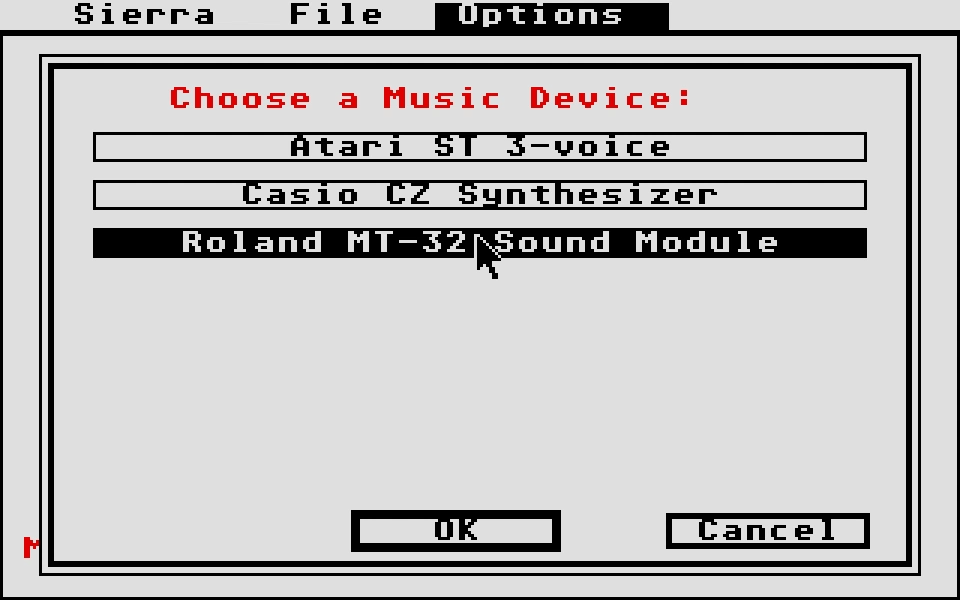 Find a full list of MT-32 compatible games here. Happy listening!
More MIDI articles