Oct 2, 2021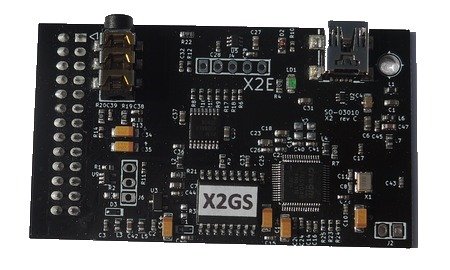 Looking to give your system a MIDI boost? The DreamBlaster X2GS is a wavetable daughterboard that fits the Wave Blaster header present on many DOS-era sound cards.
The board itself is loaded with high quality instrument samples which it uses for MIDI playback, and it also has an officially licensed Roland GS soundbank – perfect for retro gaming and sounds very authentic versus 90s Roland synths like the SC-55, SC-88 etc.
Lastly it has an updatable soundbank – connect via USB and upload your own samples for custom MIDI playback.
Once it's fitted, just configure your games to Sound Canvas, General MIDI or MPU-401 – the X2GS will spring to life and pipe beautiful MIDI music to your sound card's audio output jack.
Specs from the official website:
DreamBlaster X2GS:
Wave Blaster compatible soundcard featuring dual soundbank support
Officially licensed, read-only 16MB Roland GS bank
Updatable user bank (up to 48MB)
Switch between X2GS bank and user bank using NRPN messages
Roland GS bank:
Full GM/GS implementation
128 GM instruments
180 variation instruments
More than 200 drum sounds in 15 drum sets + 1 SFX set
All samples are in 16bit quality
Official Dream/Roland License
Overall I'm really impressed with the X2GS. To my ear it sounds very close to original Roland Sound Canvas hardware – which means great audio for your DOS games!
To listen for yourself, find my full review on YouTube. Enjoy!
More MIDI articles