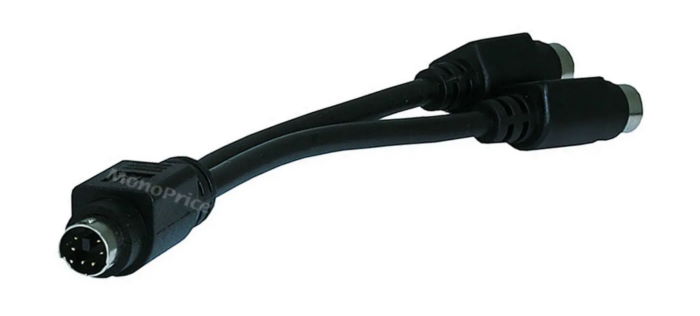 I've had several queries on using a PS/2 splitter cable to connect keyboard and mouse to the t5710 simultaneously. The good news? It works great. I purchased this Monoprice cable and have keyboard/mouse working with the following setup:
Connect your PS/2 keyboard to the Mouse connector and your PS/2 mouse to the Keyboard connector (yes, it's backwards – perhaps a manufacturing error with the splitter cable)

BIOS 786R1 (Version 1.07, Revision A):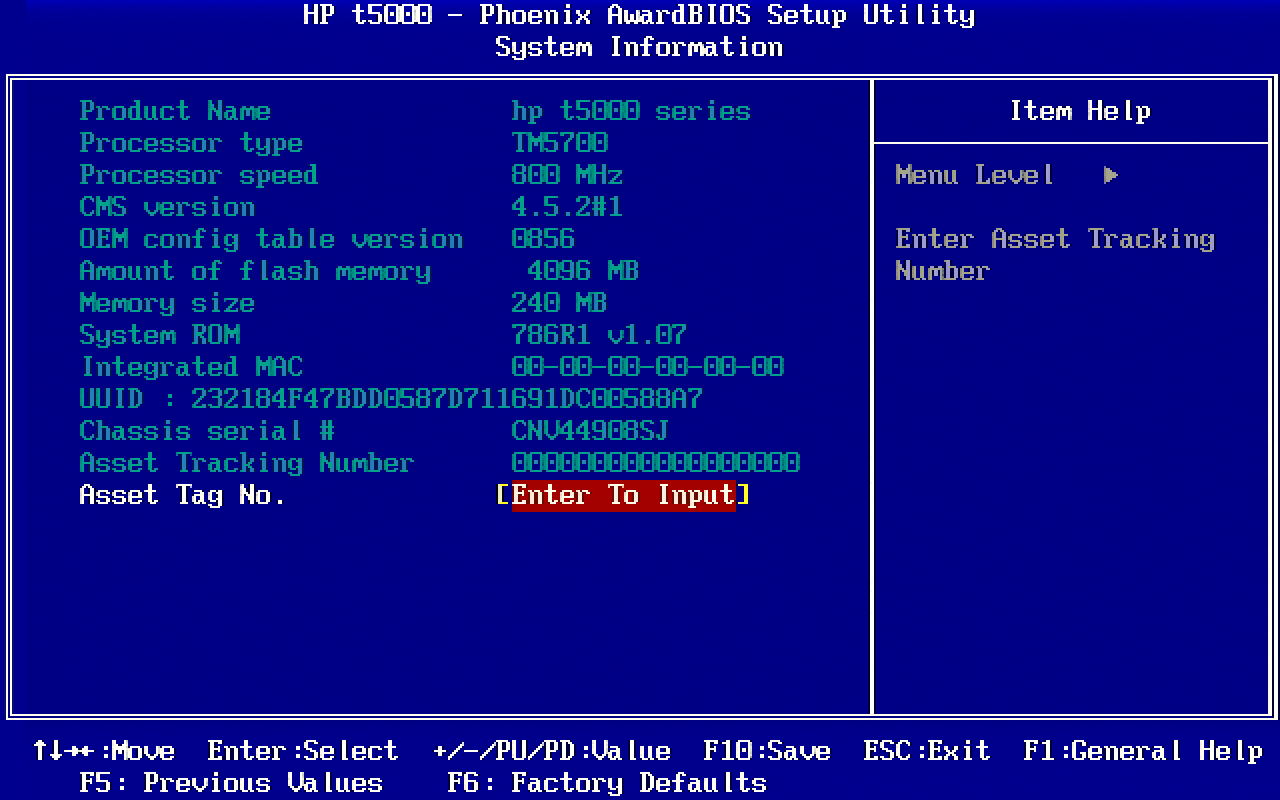 Set PS2 KB/MS to Keyboard: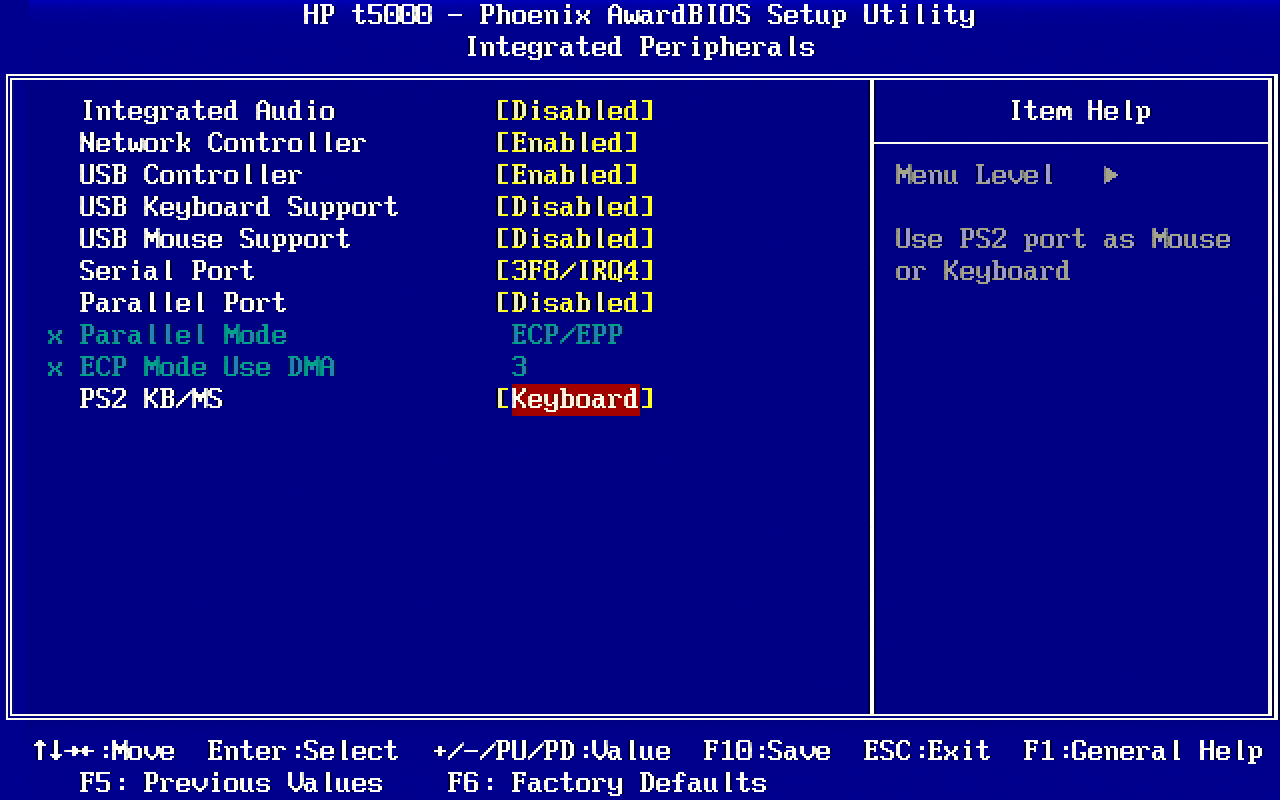 Good luck!
More t5710 articles