Mar 15, 2015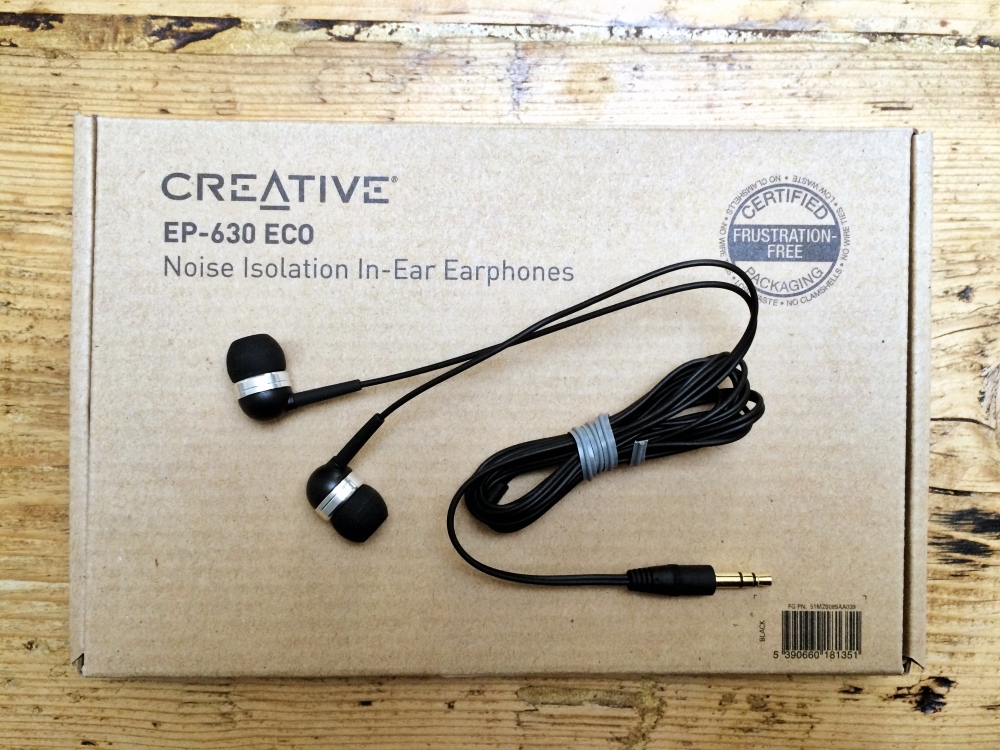 I hate headphones. Too much bass. Too tinny. Break too easily. Too expensive. Too much noise leakage. But after many years of searching, I've found a perfect compromise. I'll continue to buy Creative EP-630 Noise Isolating Earphones as long as they're manufactured.
What's to like?
Cheap - only £10.99
Good sound quality - certainly a great balance of treble/bass for my non-audiophile ears
Great noise isolation - no sound gets in, no sound leaks out. It's so good, I even use these as earplugs on long-haul flights
So good they even have imitators
For me, nothing else comes close.