Oct 29, 2016
If you're on the Windows platform, .pano files are probably the most convenient way to manage and share VR panoramas (aka "360 photos").
The Experience
Built-in support for .pano files is available in Windows 8.1, Windows 10, Windows 10 Mobile and OneDrive. In Windows, simply double click to open the photo viewer, then tilt, pan and zoom your way around the VR image: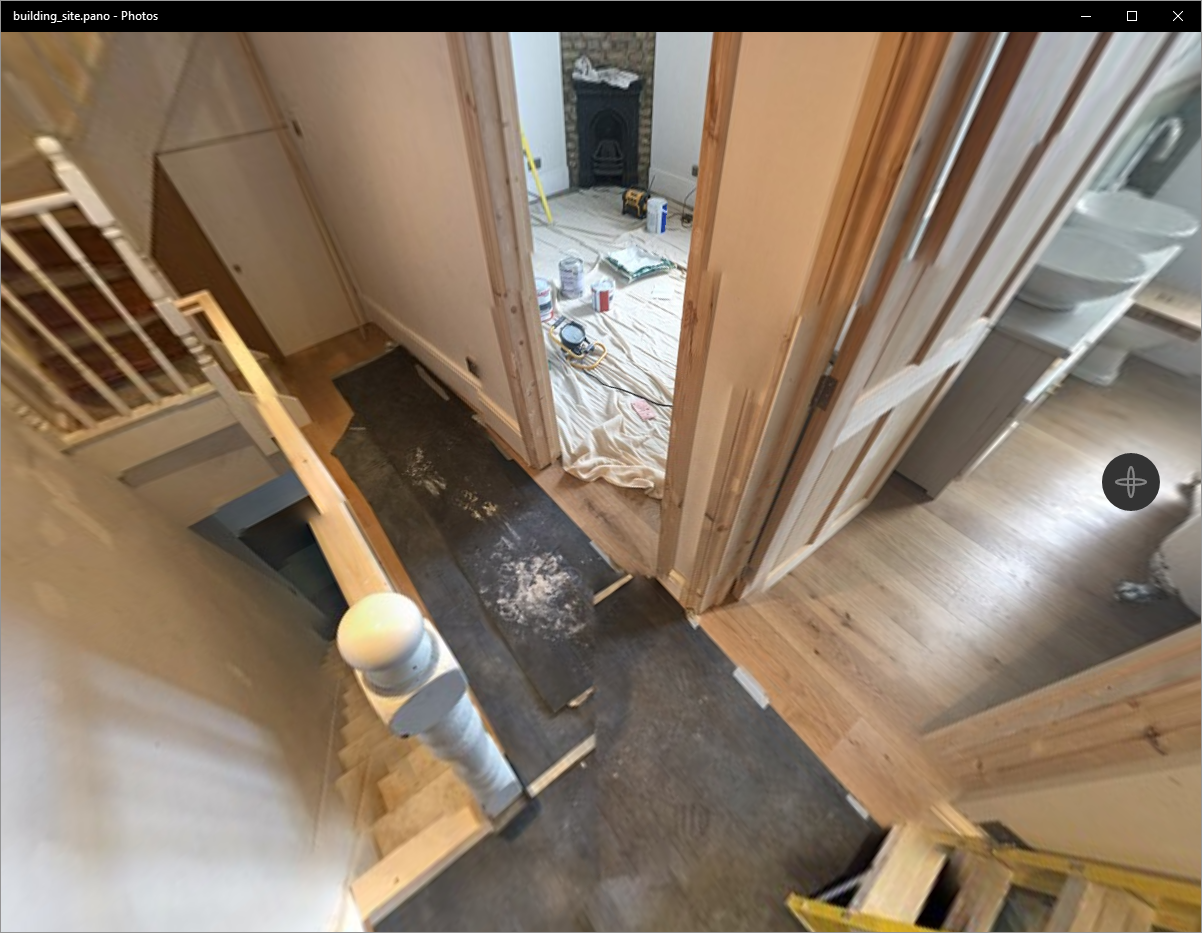 Upload .pano files to OneDrive for an in-browser panoramic experience, and for easy sharing with your friends: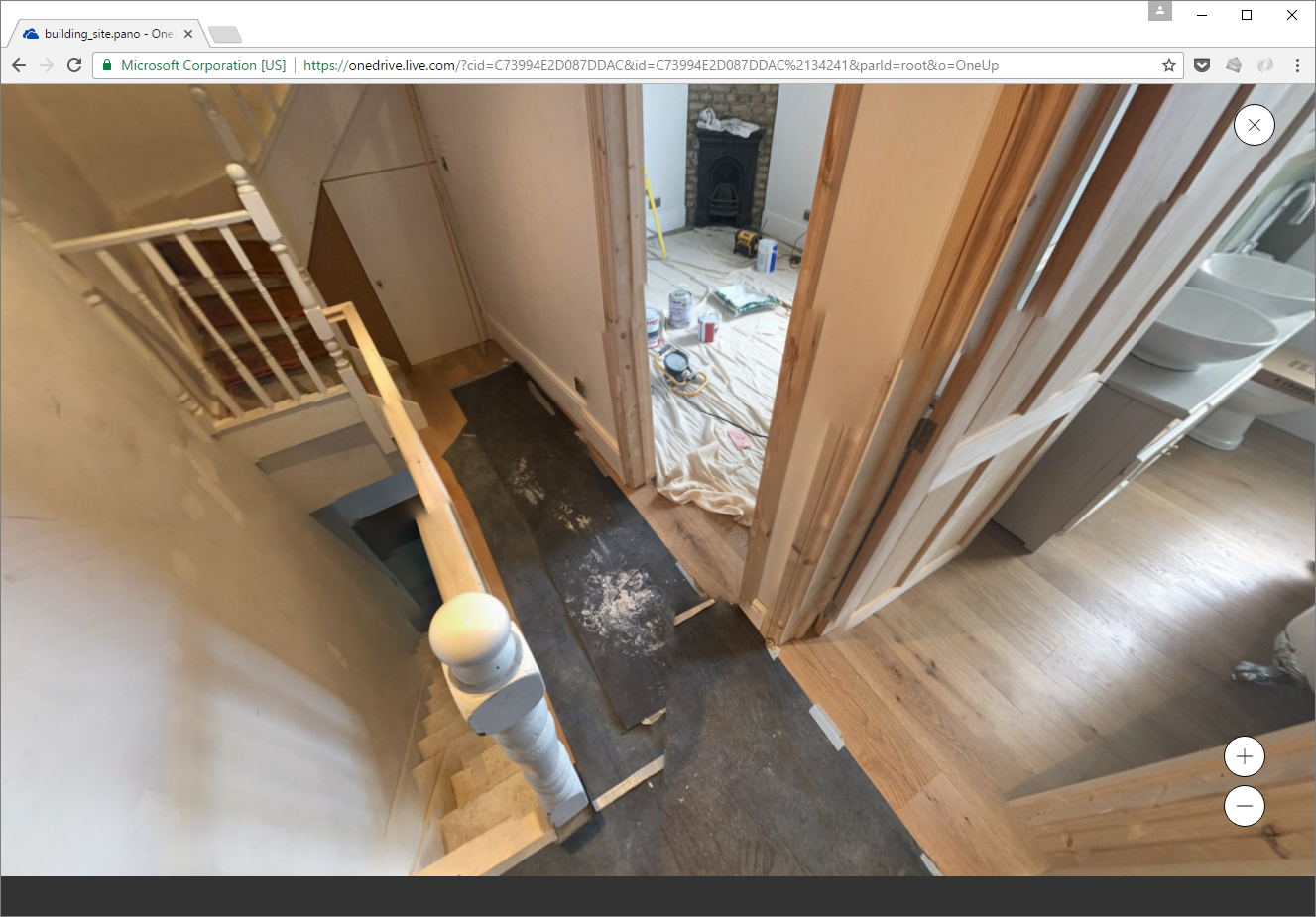 Creating .pano files
If you have one of the following devices, the Windows Camera app will shoot .pano files natively:
Surface Pro 4
Surface Book
Surface 3
Lumia 950, 950XL, 650 and 550
If you have a VR panorama in another format (such as equirectangular projection), you can convert it.
Details
Looking inside, you'll see the VR image stored as cube faces plus some metadata.
You'll find a folder for each side of the cube: back, bottom, front, left, right, top
In my example above, the tile size is 254. So I'd expect, for the 8 folder, to see:
One tile of 254*254
Two edge strips of 2*254 and 254*2
One corner piece of 2*2
i.e. when these pieces are added together, they make up the full 256*256 cube face. Is this what I actually see? Well almost:

So it looks like each tile is padded by a few pixels, probably to avoid ugly seams in the final result. Extending this to the 9 folder, I expect to see:
Four tiles of 256*256
Two horizontal strips 256 pixels wide
Two vertical strips 256 pixels high
One square corner piece
Is this what I see? Yep: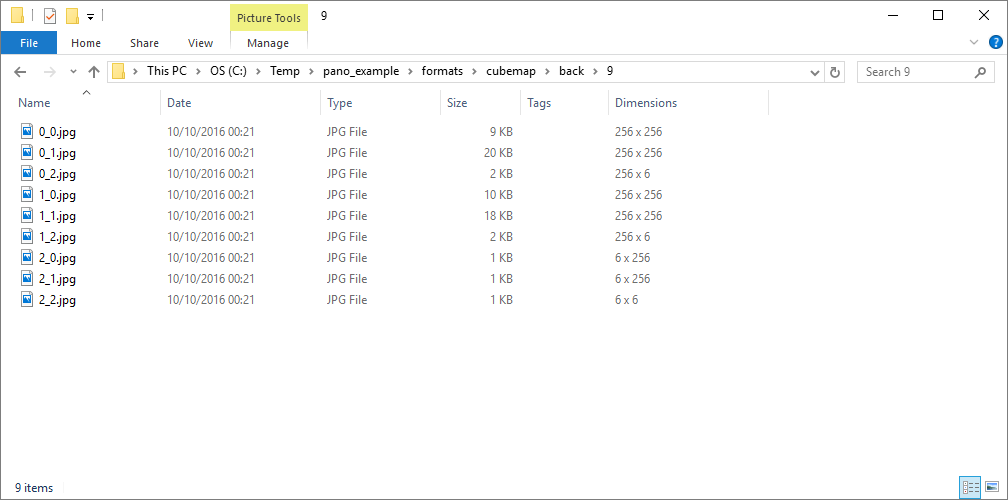 This pattern of 256*256 tiling continues right the way up to the full face size defined in cubemap.json: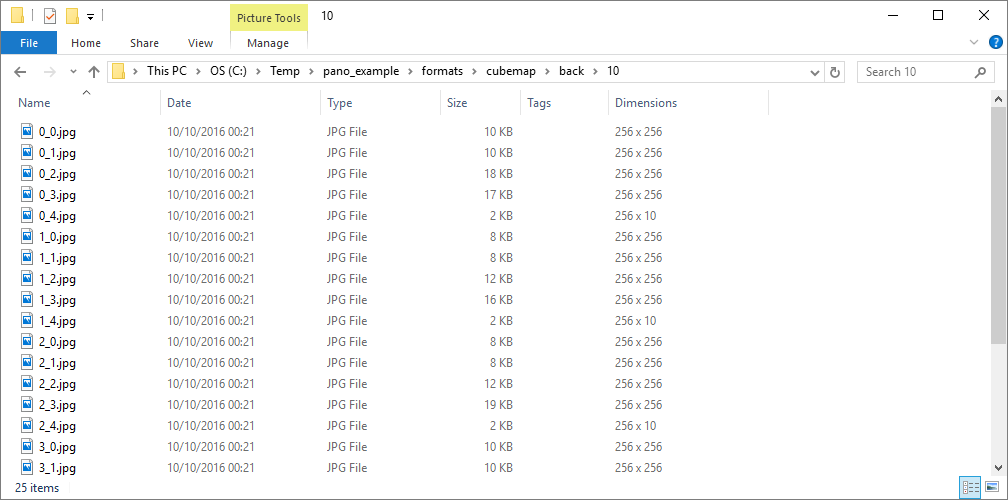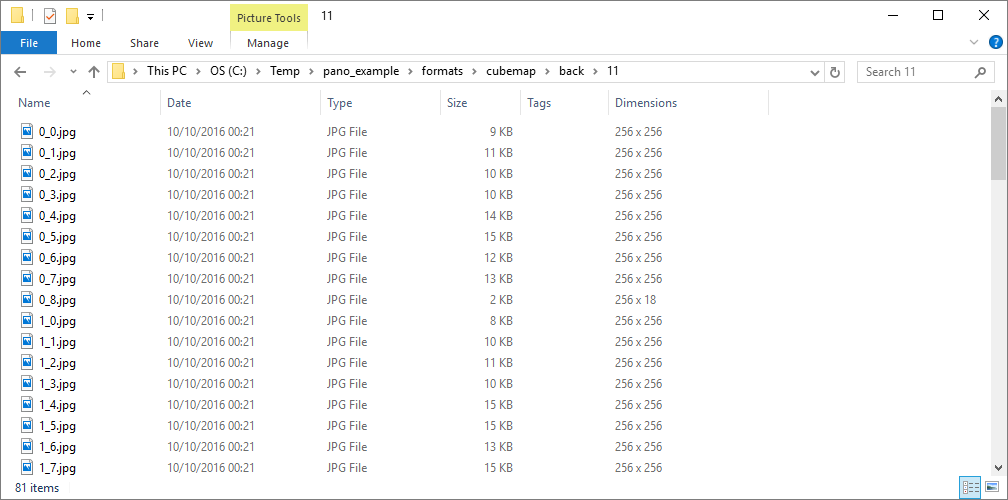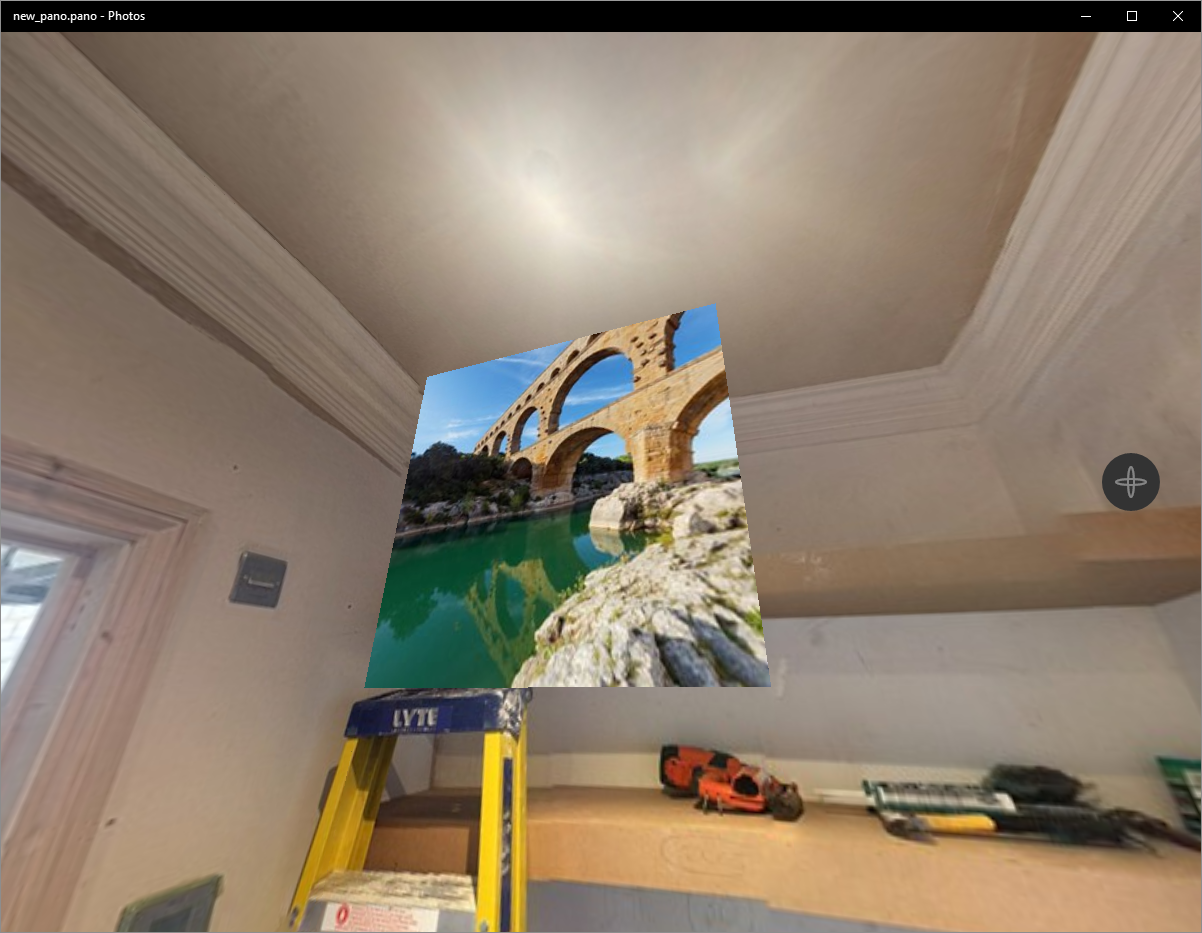 That's it!
Other Posts in this Series
References