Oct 30, 2016
With native support in the form of .pano files, the VR Photography experience in Windows is great.
But how can you bring other VR images into the ecosystem? For example those shot and stored as equirectangular projections? Can you convert them to .pano?
The answer is yes! Here's how.
Option 1. Use Photosynth
Definitely the quickest and easiest way. You need to:
Publish your equirectangular projection to Photosynth. If you're worried about privacy, you can mark it as Unlisted and delete afterwards.
From your published Synth, select the Export option. After a minute-or-two (you may need to refresh the page), you'll see see a Download option. Click to download your .pano!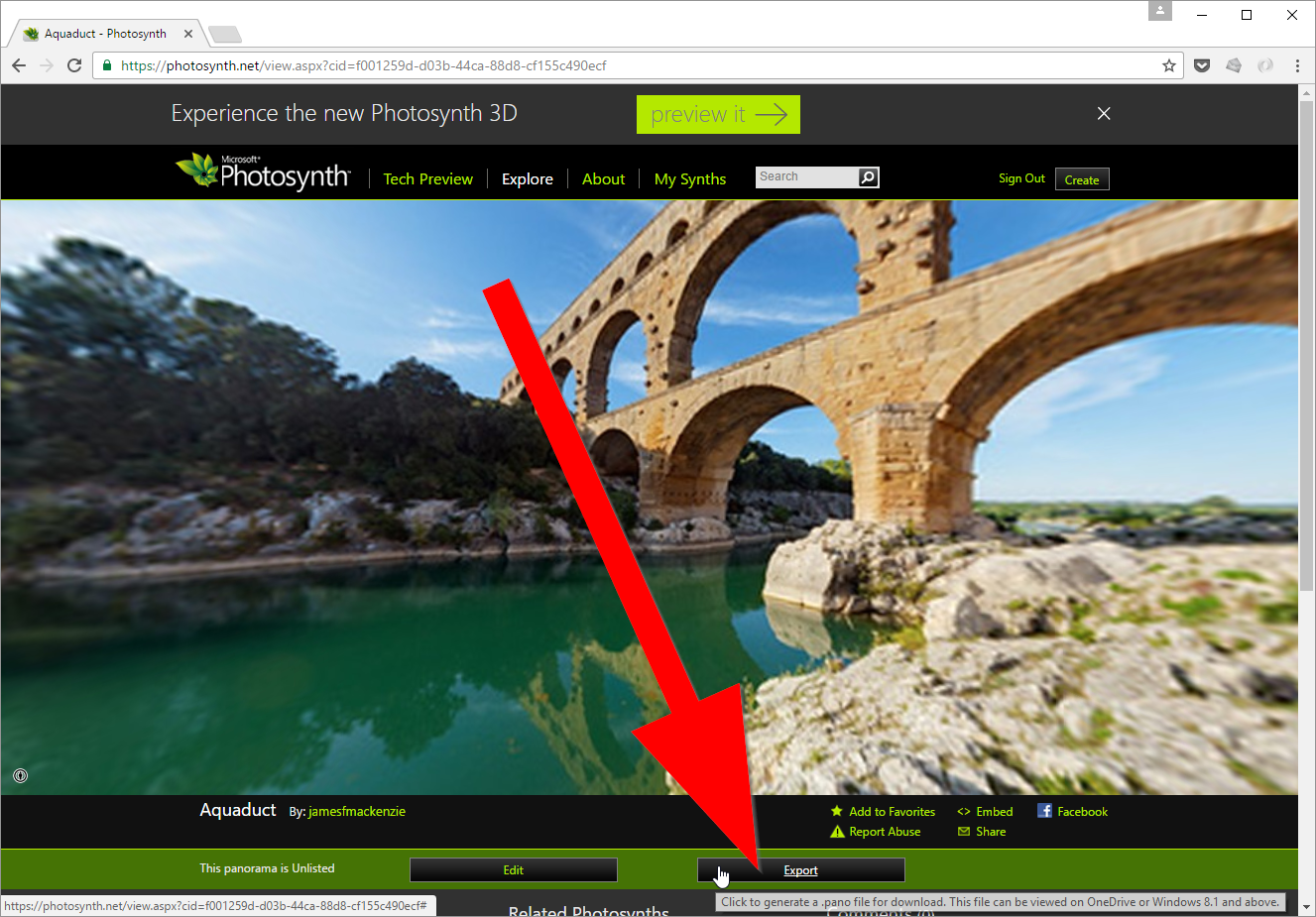 Option 2. Direct conversion
Don't trust Photosynth with your data? Or just intellectually curious? If you'd prefer to build the .pano file yourself, you can. The process is much more convoluted than the above; here are some resources to get you started:
Other Posts in this Series
References