Apr 17, 2021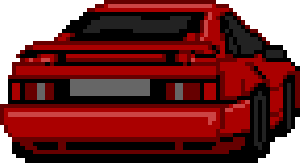 Some retro gaming news. Classic Atari ST racer Lotus Esprit Turbo Challenge has been upgraded to take full advantage of Atari STE hardware – 31 years after the original release.
Jonathan Thomas and Jamie Hamshere have performed miracles with the STE's BLiTTER and DMA sound hardware to create a new version that closely matches the Amiga release.
Enhancements include:
More road surface detail and marking
Single-pixel scrolling for roadside and horizon scenery
Enhanced colour palette and sky gradient
Sampled sound affects and engine noise
This is a huge improvement versus the original release and great news for STE fans – the STE was famously starved of "proper" game conversions back in the 90s heyday.
You can download Lotus STE over on Atari Mania and the source code is available on GitHub.
Find a full new versus old comparison video below:
More Atari ST Posts